Hey guys, welcome back to Dare 2 Wear blog! What's the one accessory that can make or break an outfit? Our jewelry, of course! There is nothing more important than selecting the right pieces of jewelry for an outfit and sticking to current trends. Are we ready for the return of nameplate jewelry? If celebrities are indeed the early predictors of trends, then the signs are definitely pointing toward yes.
The jewelry trend that Carrie Bradshaw made a must-have years ago appears to be experiencing some sort of renaissance. Name necklaces can carry personal meaning and look lovely. Recently, while browsing the web about this trend, and looking for online stores that sell name necklaces I found an online store that offers various styles of name necklaces.
The store is
get name necklace
and they have a professional team of designers to turn names and initials into lovely pieces of jewelry.
When it comes to

get name necklace jewelry

there are different styles available, as well as different materials. You can opt for sterling silver 925, 18K gold plated or rose gold plated necklaces in Carrie style, classic, hebrew, arabic or chinese letters, etc. So there are different letter styles you can choose from and and get a custom name necklace personalized for you or a loved one. The prices are really affordable, and vary on material that you opt for.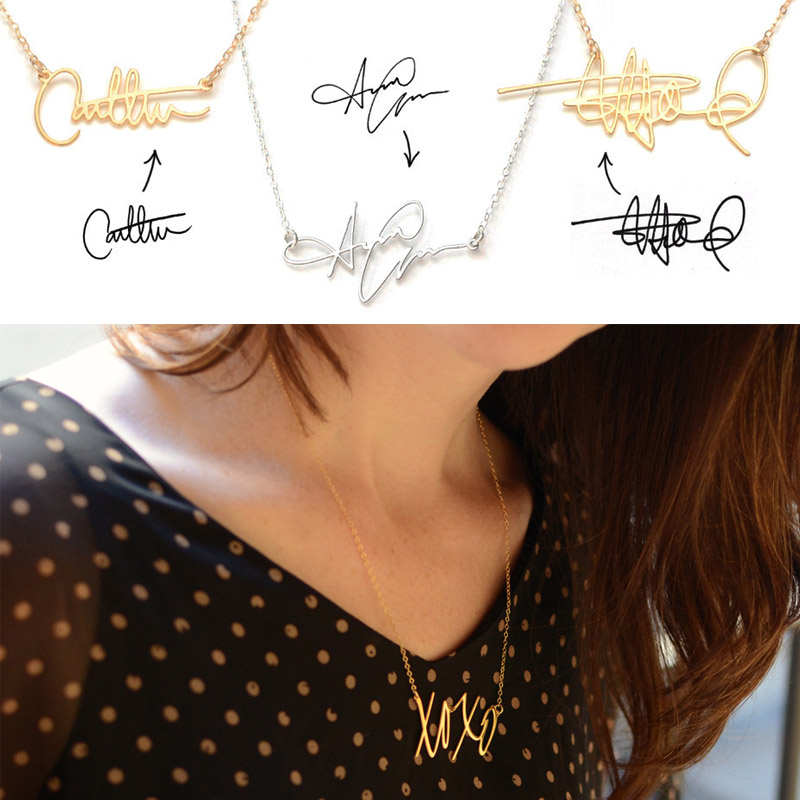 What you think about this jewelry trend?
Would you or do you already wear a name necklace?
Kisses until next post,
K.