Hello dear readers! Today's post is all about shopping. Some of us love to shop, some not so much, but you'll agree that all of us need new clothes from time to time. Your clothes doesn't need to be expensive, you can look stylish without breaking the bank. Here are some tips about where to shop for fashion clothes you want while staying on your budget.
DISCOUNT CLOTHES RETAILER
While on a budget, starting your shopping expedition with discount clothes retailers is a good idea. Over the past few years, there has been a huge increase in the number of clothing stores offering good quality clothes at bargain prices. In my country there are many shops offering discount clothing, or same, very low price tags for many items. For example price for any t-shirt from the collection is $3, any blouse is $5, etc. The quality is not always the best, you need to to dig a bit and visit them often, but you can find some nice items from time time. Also, many domestic brands, which are usually pretty affordable, give great discounts in there stores. Couple of days ago there was 30% on all bags in one of my favorite shops and I bought one very cute bag. It was pretty cheap.
ONLINE DISCOUNT SALES
Online shopping is quick and effective way to find clothes while also saving money. The only limitation is that you cannot try on the item. But, knowing your exact size and shopping from reputable online stores can help you overcome this obstacle. Many online stores are offering money saving discounts, seasonal sales and cash back opportunities. You can find some really good pieces at affordable prices. Before you decide to buy something online be sure to measure yourself right, check the size of the item, measures of the model which is wearing it on the image, make a little search about that online store and read the costumer reviews.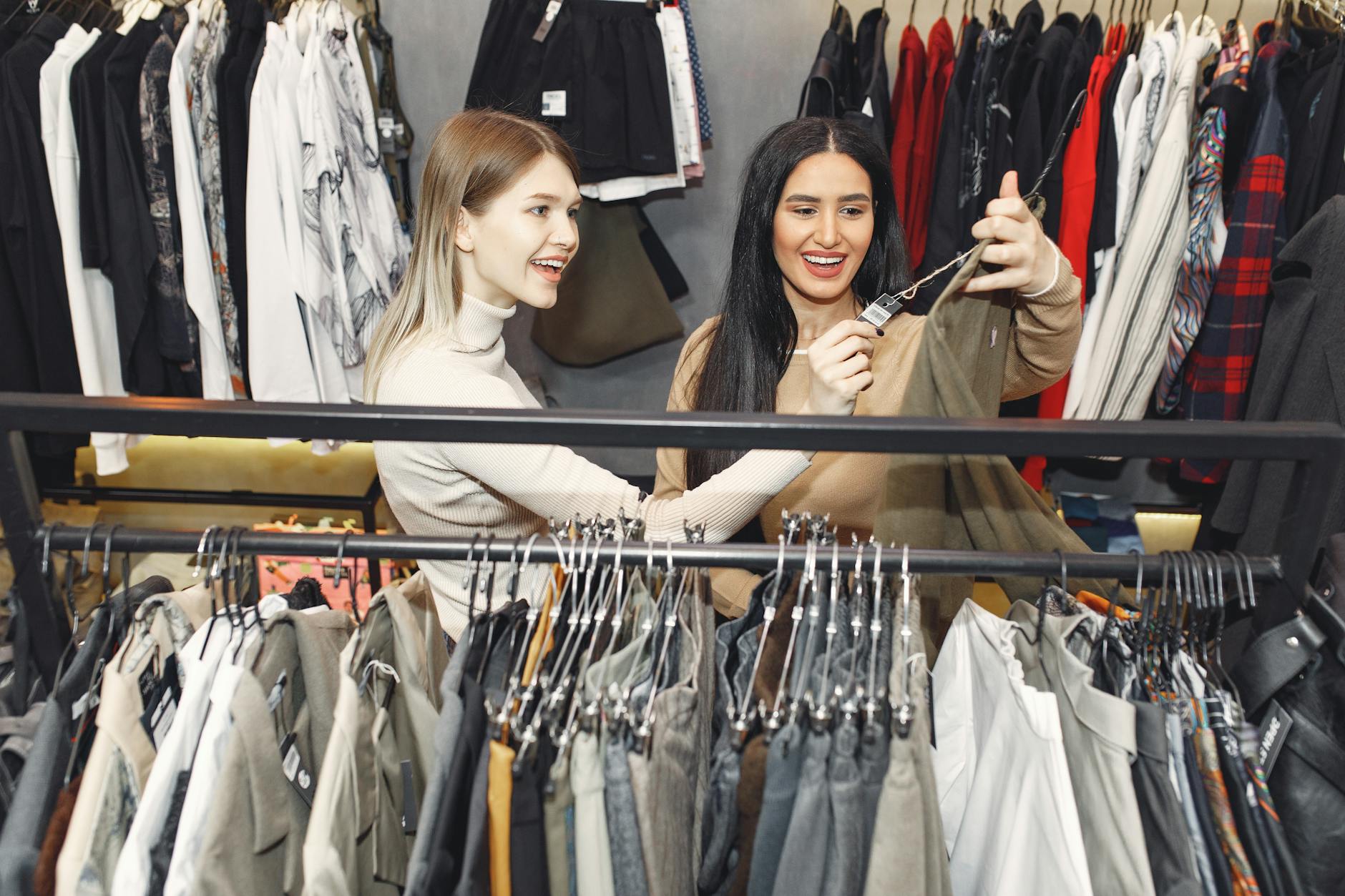 SECOND-HAND CLOTHING SHOPS
Thrift shopping is having a moment. More and more people are giving pre-loved clothes a second chance, and for a good reason. You can find great quality pieces at super low prices. Who doesn't love a good thrift shop find? Thrift stores get new clothes on certain days or on certain periods of time, so you'll find the best items if you visit them often. Once you find a thrift store that suits your personal style and your budget make friends with the staff. They can help you when shopping and give you information when new clothes arrives. But, is it really possible to find awesome second-hand finds? It is! You just need to know what you're looking for. Be careful, don't buy something just because of the low price tag. If something doesn't fit well and you don't love it that much, just skip it.
VINTAGE CLOTHING SHOPS
Vintage clothes are in fashion at the moment and vintage shopping is the best way to freshen up your wardrobe with unique pieces. Plus, it's a more conscious way to consume. Take time to browse slowly, and when you find something you like be sure to check everything, pay attention to fabric, if it's not damaged somewhere, etc. Try it on, if it fits you will take it, or be prepared to do some small alterations. Clothes in vintage shops is usually more expensive than in regular second-hand stores, but still you can find great items for less.
ONLINE CATALOGUES
Online cataloguess are another great way to save money while shopping for clothes. Catalogues are a great alternative to other stores because they offer a much larger range of products. And not just that, while ordering clothes from online stores you need to pay now and wait for the clothes to arrive, there are
buy now pay later catalogues

. So, if you see something you like and don't want to miss it, but don't have enough money at the moment, you can pay for it later, or spread the cost of your purchase. It's a great way to stay on your budget while elevating your wardrobe with fashionable items.